Welcome to
Remembering Your Way Home
A 6-module self-paced guide for foundational healing.
This course was created from my journey of tending to my own mother wound. As sensitive person with complex childhood trauma, a lack of maternal support, plus a lot of abuse and trauma in my motherline, I spent many years of my healing journey with a traumatized nervous system, completely disconnected from my body, and unconsciously searching for healing outside of myself, seeking the protection, nurturing, and support of The Mother, and seeking spiritual growth without first looking to my roots. My feminine ancestors were hungry for healing, and that hunger was leading me to anything and everything to seek healing.
Through my decade of energy work trainings, shamanic studies, Divining, trying out all the new age healing modalities, my own self-healing practices, my relationship with Spirit and my sensitivity gifts, I came to a cumulative space where I could not ground and embody my spiritual wisdom. My healing was often re-traumatizing to my system and not creating sustainable growth or the capacity in my body to expand in the way my soul was calling me to. So I went back to my roots. I moved to a forest to learn from the trees, and this course is what came through.
I believe that true healing and expansion is done from the root up. If we do not have a deep foundation within ourselves, we will not have the trust and self-security to root in our purpose. If we do not create safety in our bodies, we cannot embody our wisdom. If we don't honor our boundaries, we cannot have true immunity in our bodies. If we do not have capacity to ease-fully receive our desires, we cannot hold them. If we do not tend to our bodies and establish a healthy foundation, no amount of supplements, energy work, and diet will create true health. The true, radical, sustainable, and profoundly transformational healing, is gentle and simple, but it is often not what is modeled for us in this age of overly-masculine mind-forward/primarily upper chakra healing tools that can create a sense of feeling confused and ungrounded in the sensitive/traumatized, which then lead to even more energy leaks, blurred boundaries, and overwhelm.
I created what I needed myself through this course: self-security. I created sustainability, lasting tools, gentle practices, simplicity, depth, connection, and nervous system healing to create greater capacity to ground my wisdom, feel safe in my body, and create the life I dream of. I created this course for all those who are seeking sustainable, soothing yet deep self-healing as well. Those ready to feel safe and vital in their body, and with their sensitivities and spirituality. To feel a loving sense of belonging, support, and less alone on their journeys.
As a collective most all of our trauma, limitations, and separation wounds come back to a disconnect from The Mother. All of life originates from The Mother. From the Cosmic Mother, the great mysterious feminine, formless and abundant in creation, sacredly guiding. The Earth Mother, Gaia, our sustenance and greatest healer, gifting us with life force energy to be alive and well, reminding us that we are nature. Your own Mother, She who gave you life, your first home. And, of course, the Mother within, yourself, your body, your source of creation, nourishment, protection, and home.
Separation, whether within or without, is a disconnect from the Mother. A child within crying out for the love and acceptance of The Mother to bring them into wholeness. It is the masculine disconnected from the nurturing and creative feminine, the mind separate from the heart. If we are to create harmony on Earth, we must heal the heart of The Mother. 
The first step to this collective healing is learning to mother yourself, learning to become your own Mother, to heal separation from the mother within. This is to learn to love, accept, nourish, and support yourself throughout all of life's challenges. Your inner mother holds space for your wounds, gives you full emotional presence, teaches you ease, grace, boundaries, and honors your ever-changing needs. She is the wise one within, sets necessary boundaries, aligns you with purpose, and amplifies the love in your heart. Being the mother to the hurt inner child, to the many inner children living through you as ancestors, is foundational to our healing and spiritual paths.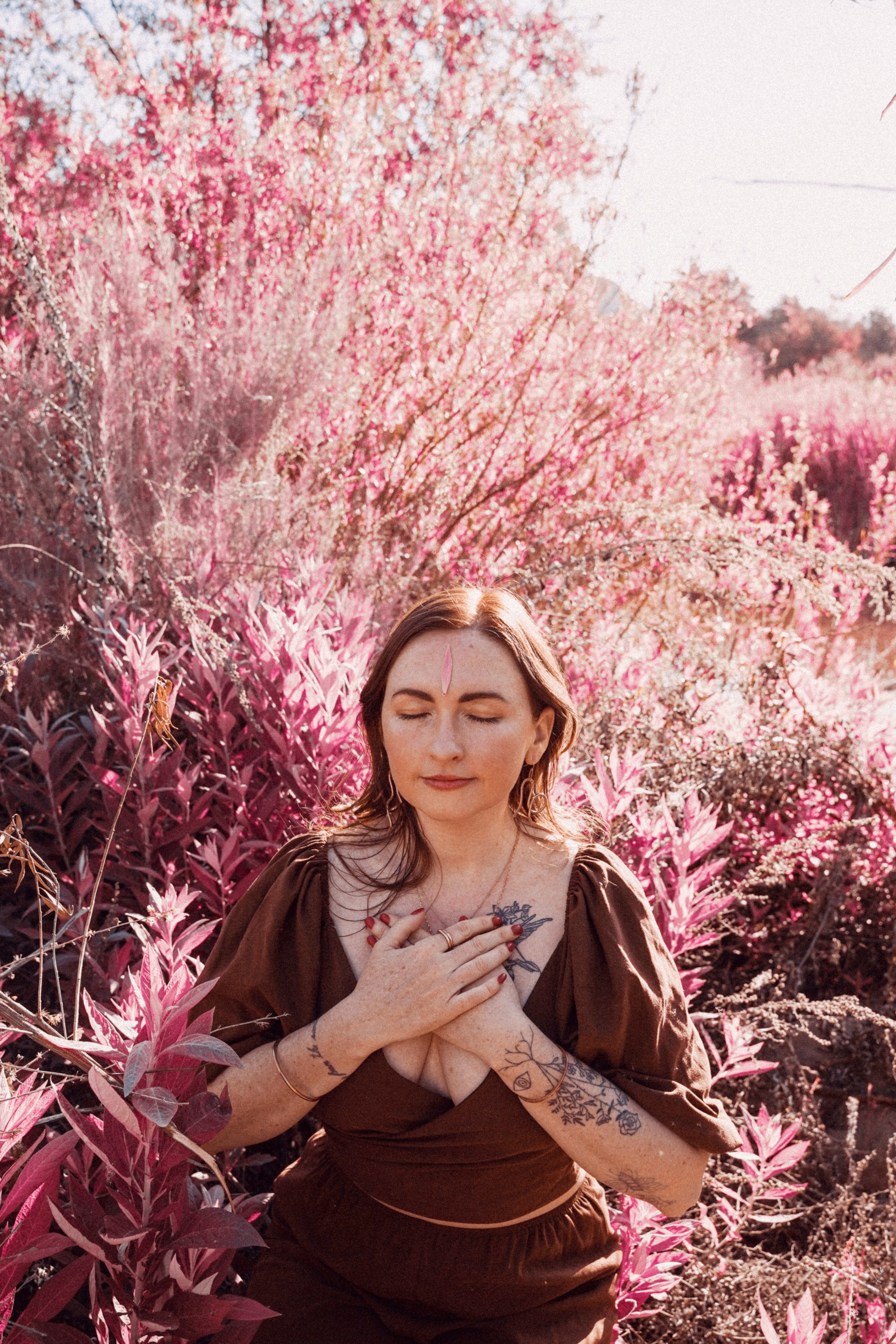 In This Course:
Come home to your truest essence: love—beneath fear, trauma, shame, ancestral patterns, and separation wounding.
Self-study through the art of ritual, gentleness, and sacred listening.
Discover your most grounded Self.
Become your biggest healer, advocate, wise guide, guru, and leader through embodying the archetype of The Mother; nourishing yourself at a core level, implementing boundaries, following your desires, and meeting your needs.
Learn to communicate and heal with our Mother Earth.
Tend to your inner child creating healing and freedom at a foundational level.
Return to your body, innate spiritual wisdom and soul's purpose for being here.
Shift from scarcity to abundance, separation to wholeness, fear to trust, and feel secure in your being.
Through writings, audio recordings, rituals, healing guided meditations, plant ally work, and spiritual practices, this is a self-paced journey to nourishing your being at the most foundational level.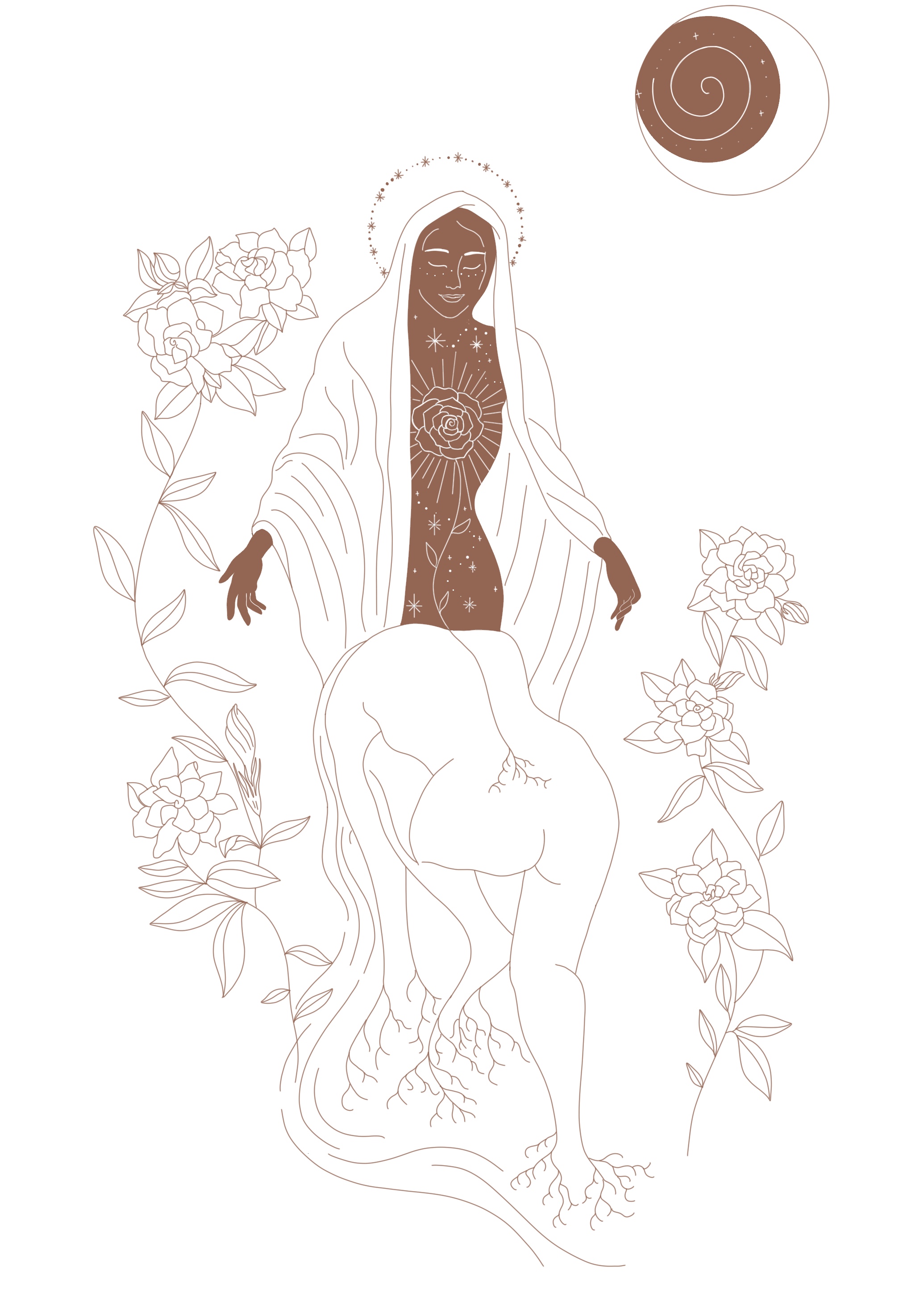 This course is for those who may be:
Ready to self-heal and end the pattern of looking outside of yourself to be "fixed"
Want to cultivate a deep sense of inner security, confidence, and self-trust so that you can show up fully in your life
Looking to develop a deeper relationship to the earth and her wisdom
Are ready to honor your unique rhythm of creation and natural ways of being
Discovering that intense healing modalities/cleanses/formulas/experiences do not create lasting change, but actually give your power away and feel destabilizing, and are now seeking a more gentle way to support and heal yourself that priorities your deepest needs
Calling in the healing of your mother wound and/or heal your relationship with your mother
Seeking healing and understanding with ancestral wounding/patterns
Wanting to root deeply in purpose, strengthen your intuition, connection to Spirit, and your ability to create what you desire.
Ready to dismantle limitations that may be holding you back from thriving in your body and experience of life
Seeking to have a more intimate relationship with your body and/or heal your body/health.
Striving for an authentic sense of worth and wholeness
Our inherited and experienced wounding can keep us disconnected from the Earth, from our own wise embodied wisdom, and from trusting in life and Spirit, preventing us from anchoring into our purpose and expressing ourselves in the world the way our unique soul came here to. But we hold all the power to be our own healers and courageously create the life we truly desire. When we step into this healing, our relationship with life completely changes. We heal separation and come home to who we really are, and begin to understand why we are here. We step out of victimhood and into the wise feminine, rooting into purpose and service to life, while holding great love and compassion for ourselves as we becomes our own healers. We find home and safety within ourselves, discovering limitless strength, resilience, and perseverance. And ultimately, we learn to trust and love the journey.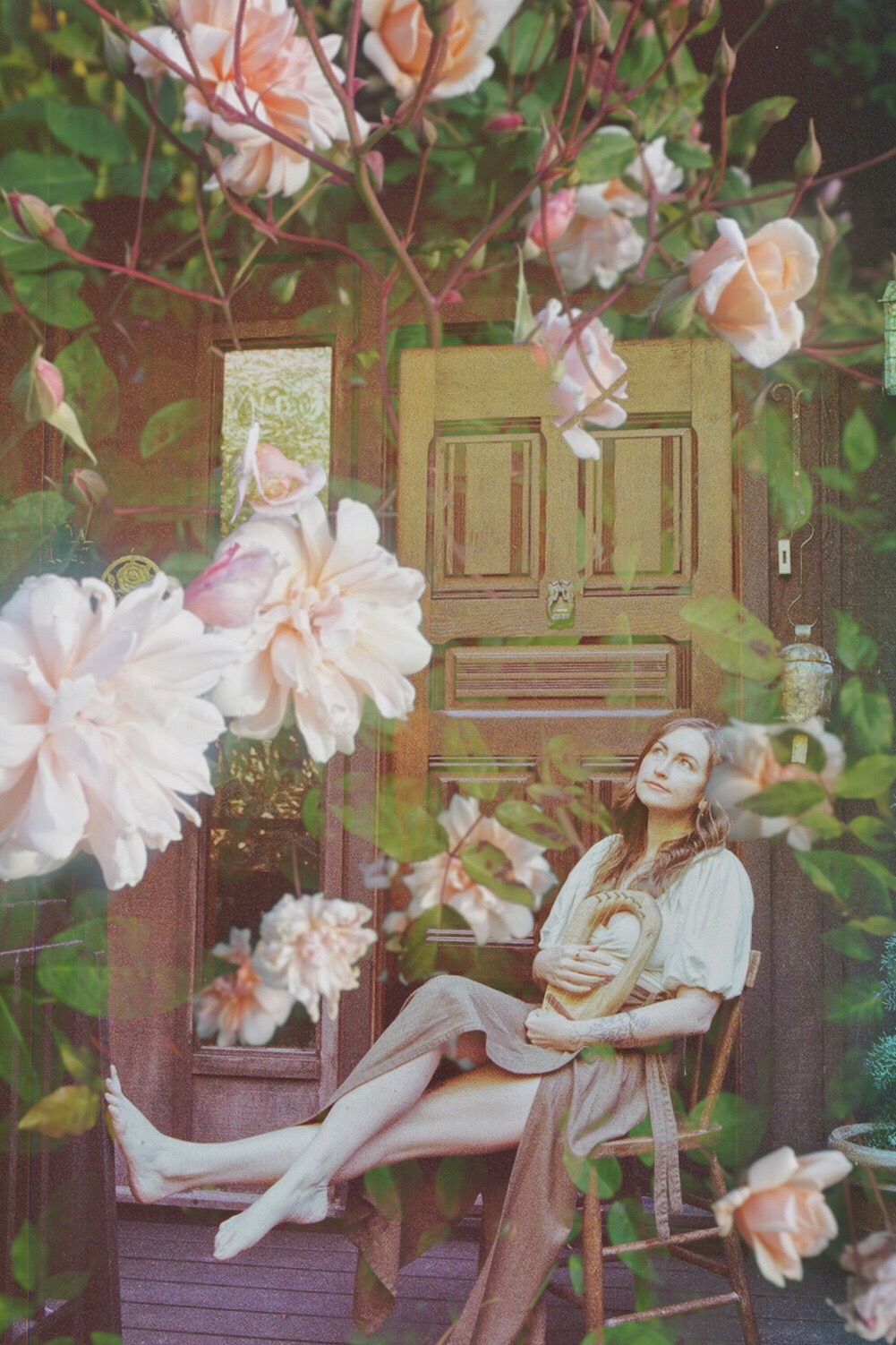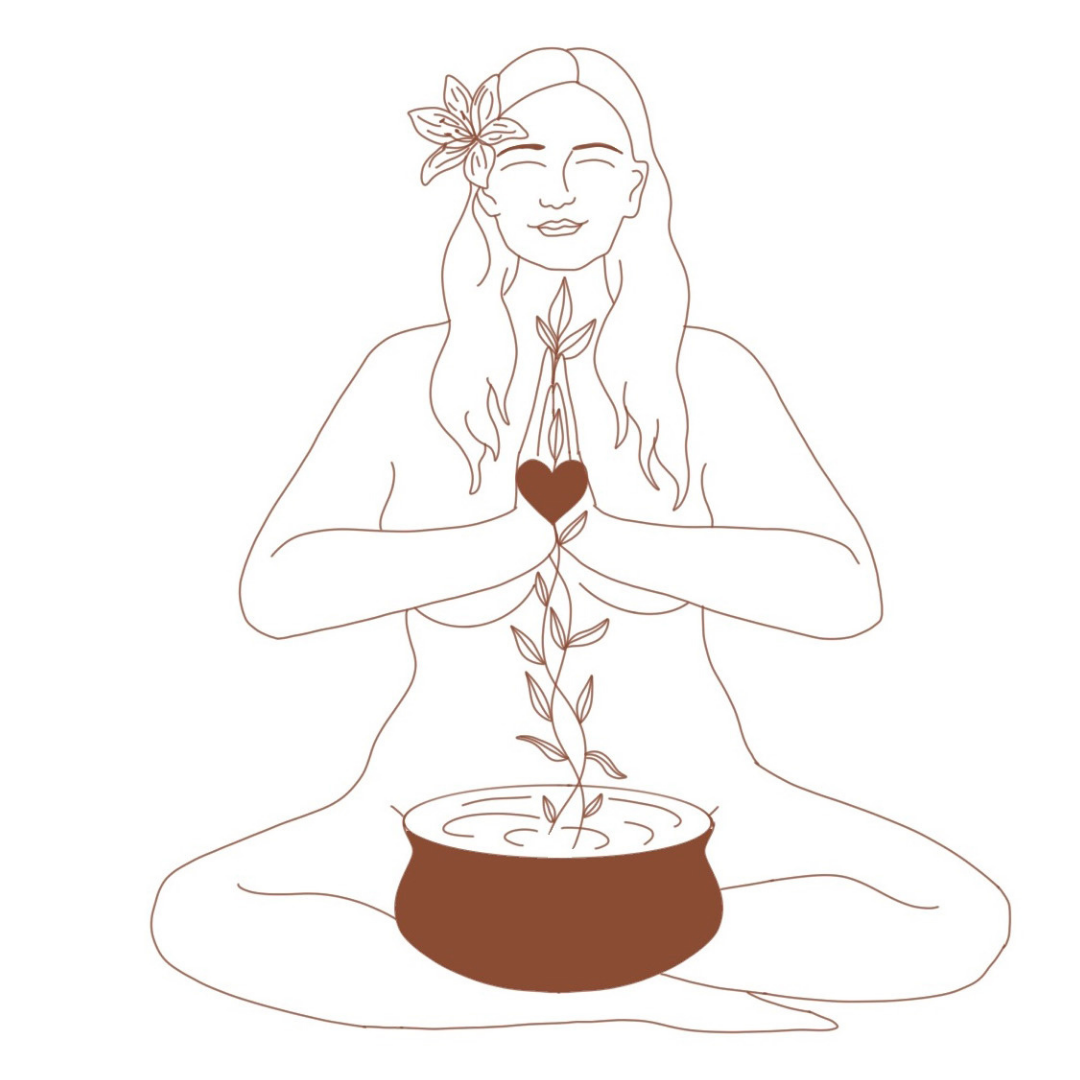 Module I: Grounding Down
Introduction to the Course
Foundational Healing
Understanding Trauma
Working with Resistance
Knowing Your Origins
Daily Grounding Attunement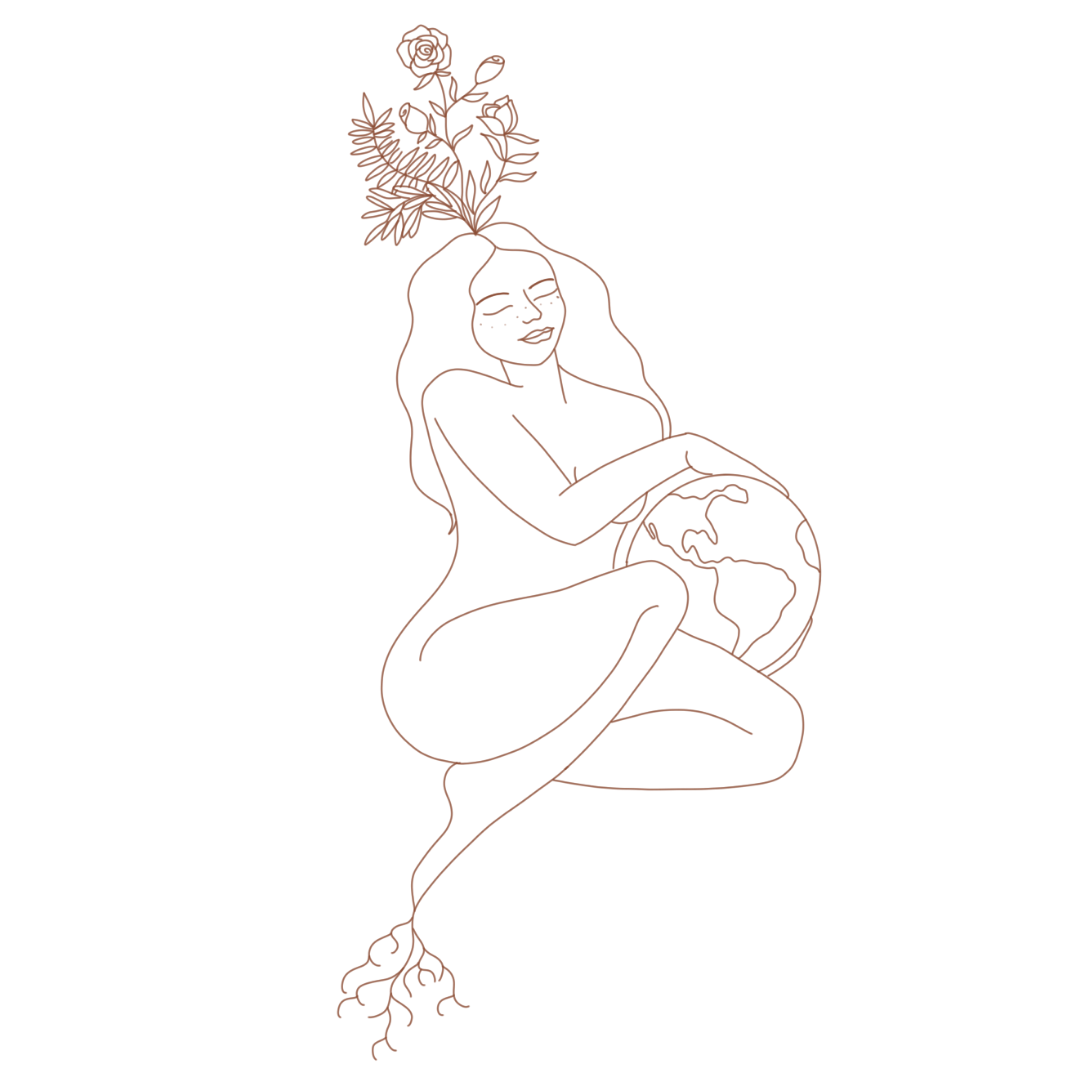 Module II: The Earth
Our Sacred Connection to The Earth
Mother Nature's Apothecary
Working with Plant Allies
Earthing Practices
Earth Shrine Ritual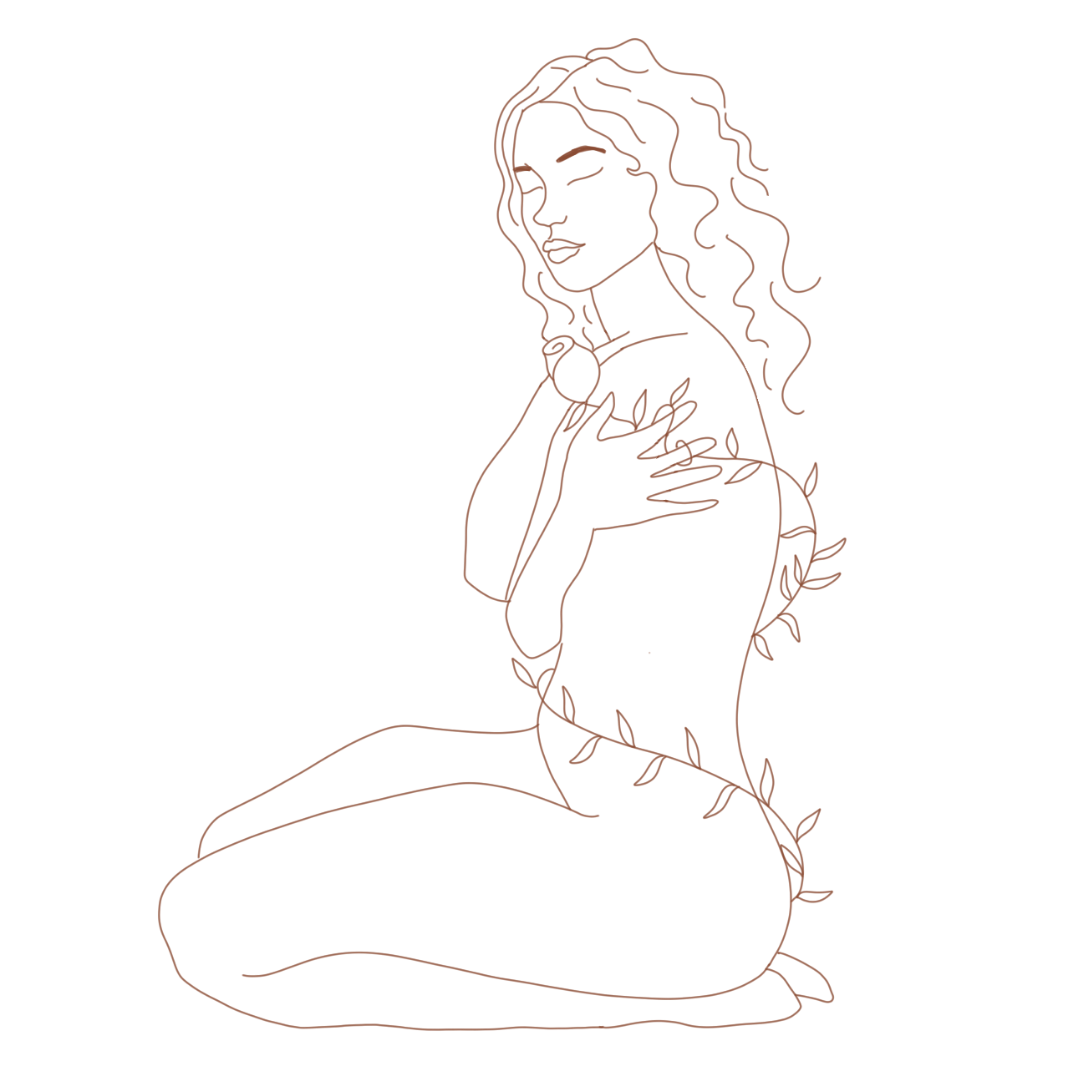 Module III: The Body
Tending to Your Body
Intuitive Body Listening
Intuitive Eating
Attuning to Your Body's Creative Rhythm
Creating a Body Diary
A Body Love Healing Ritual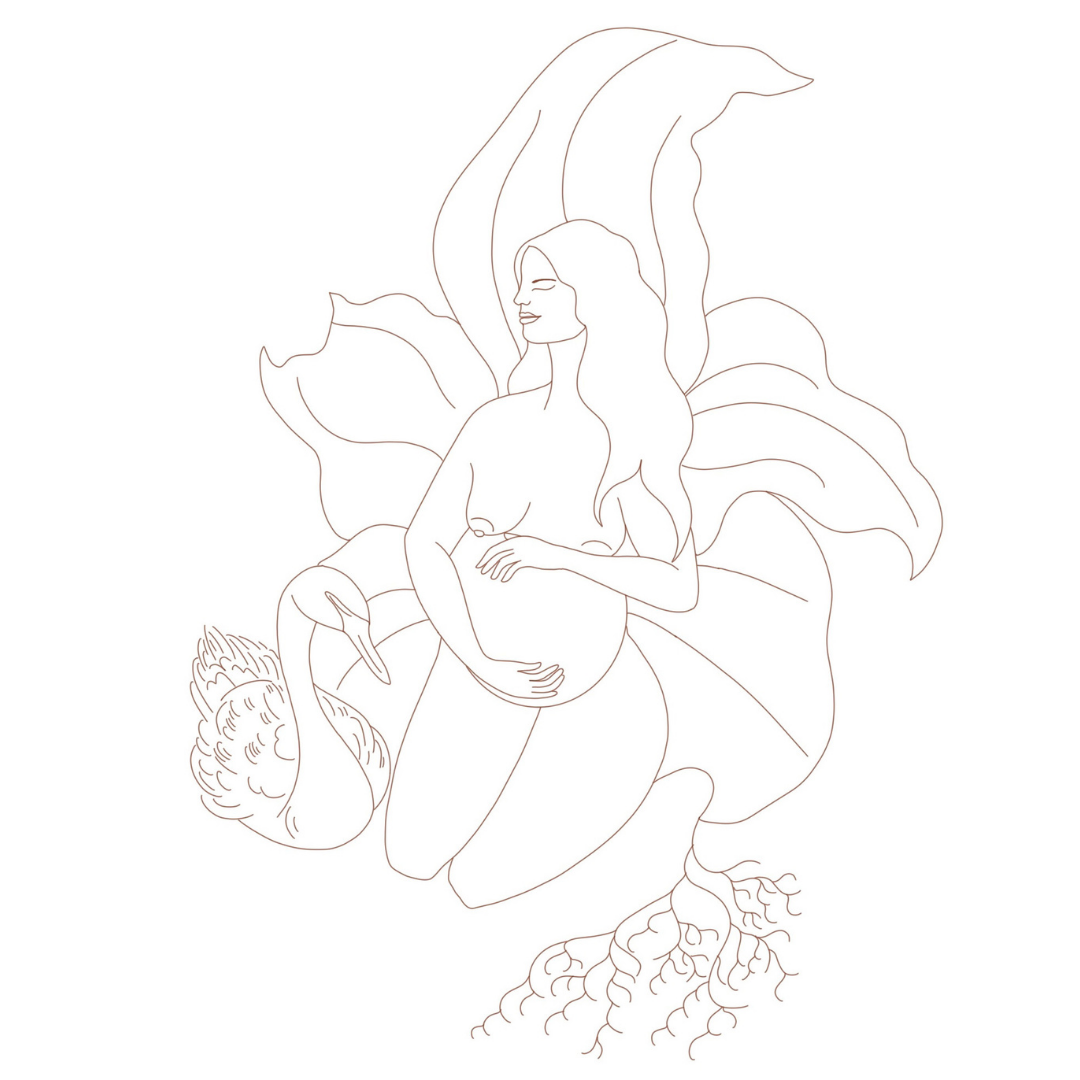 Module IV: The Mother
The Mother Archetype
Healing The Mother Wound
Tending to Your Inner Child
Deepening Self-Care
Creating and honoring Your Boundaries
Shifting from Scarcity to Abundance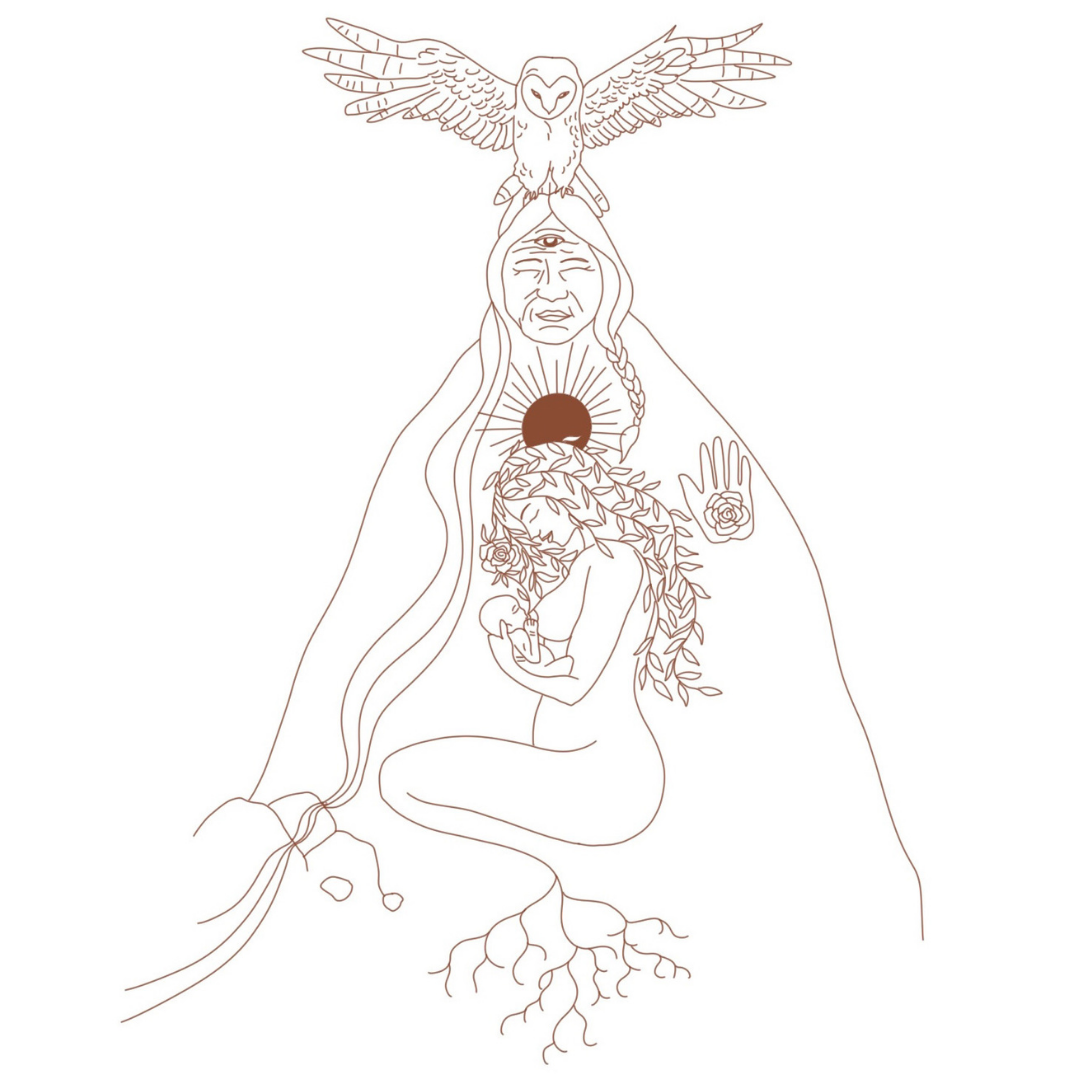 Module V: The Ancestors
Tending to the Ancestors
Healing Generational Wounds
Ancestral Communication
Ancestral Plant Allies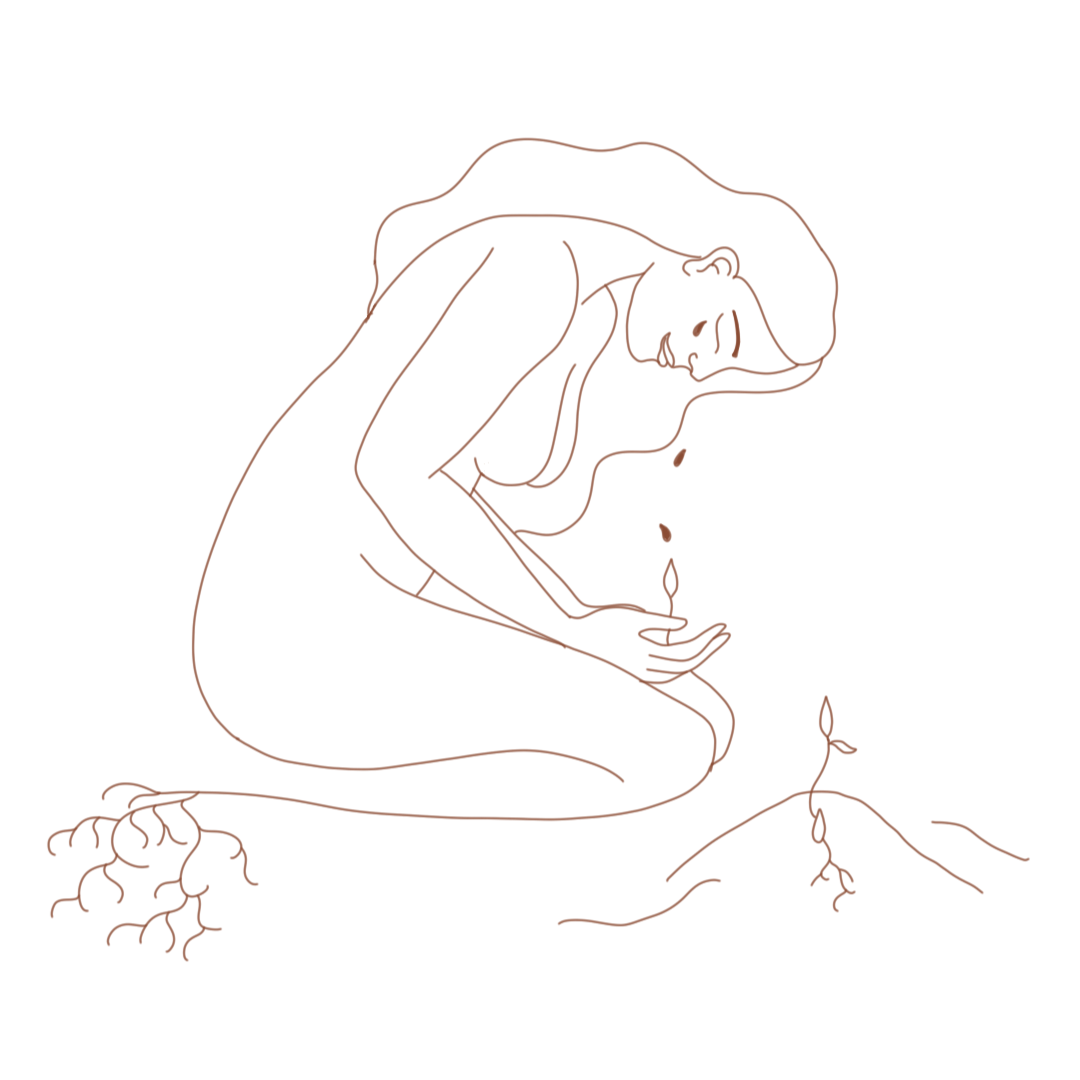 Module VI: Belonging
Coming Home to the Longings in Your Heart
Tending to "Home" Within and Without
Letting Go of Wounding Through RItual
Becoming Your Own Healer
Integrating Your Healing
Testimonials
"This course has been my companion during the biggest life change I've ever made. Settling down to tune into the course each day became home for me. Ash's warm, thoughtful, empathic, and motherly guidance helped me receive the information through my heart, through my cells, rather than through my mind. Her meditations find the balance between practical, powerful and so melodic that I can marinate in them for hours. Her drawings are visual reminders of the deep feminine earth codes that the course is delivering. It is so clear that earth wisdom is so woven into Ash and her whole existence. The course is very, very deeply rooted in truth.
Remembering Your Way Home helped me ground into the lands holding me, my inner child, and to my soul. I feel more connected to the mother within that I always needed, and am now able to provide for myself with my soul offerings, with the support of Mother Earth. I've received so many insights, and also so many outward reflections on how much I have grown in the time I've been taking the course. Coming home to myself has allowed me to call in a beautiful home surrounded by flowers, launch my healing movement practice, plus receive so much abundance, and many aligned opportunities for further expansion. In addition to these completions, I've also seeded new beginnings that I'm excited to nourish and watch grow in the coming days/months/years.
No matter how this course lands with you, I promise it has the potential to be so deep if you let it. I am so excited for this wisdom to reach the world. To anyone who feels called, I highly recommend you make this investment in yourself."
-Rianne, Movement Teacher and Healing Artist
"This has been a lovely course! Such a needed eyeopener for myself and my needs. The meditations were calming and grounding, the journaling prompts were a great practice for self-reflection and paved the way for deeper understanding of myself and my habits. It has been so rewarding to be a part of this course and I have gained many new tools for my healing toolbox. Thank you so much for a fantastic, rewarding, grounding and educational course! I really enjoyed it."
- RYWH Student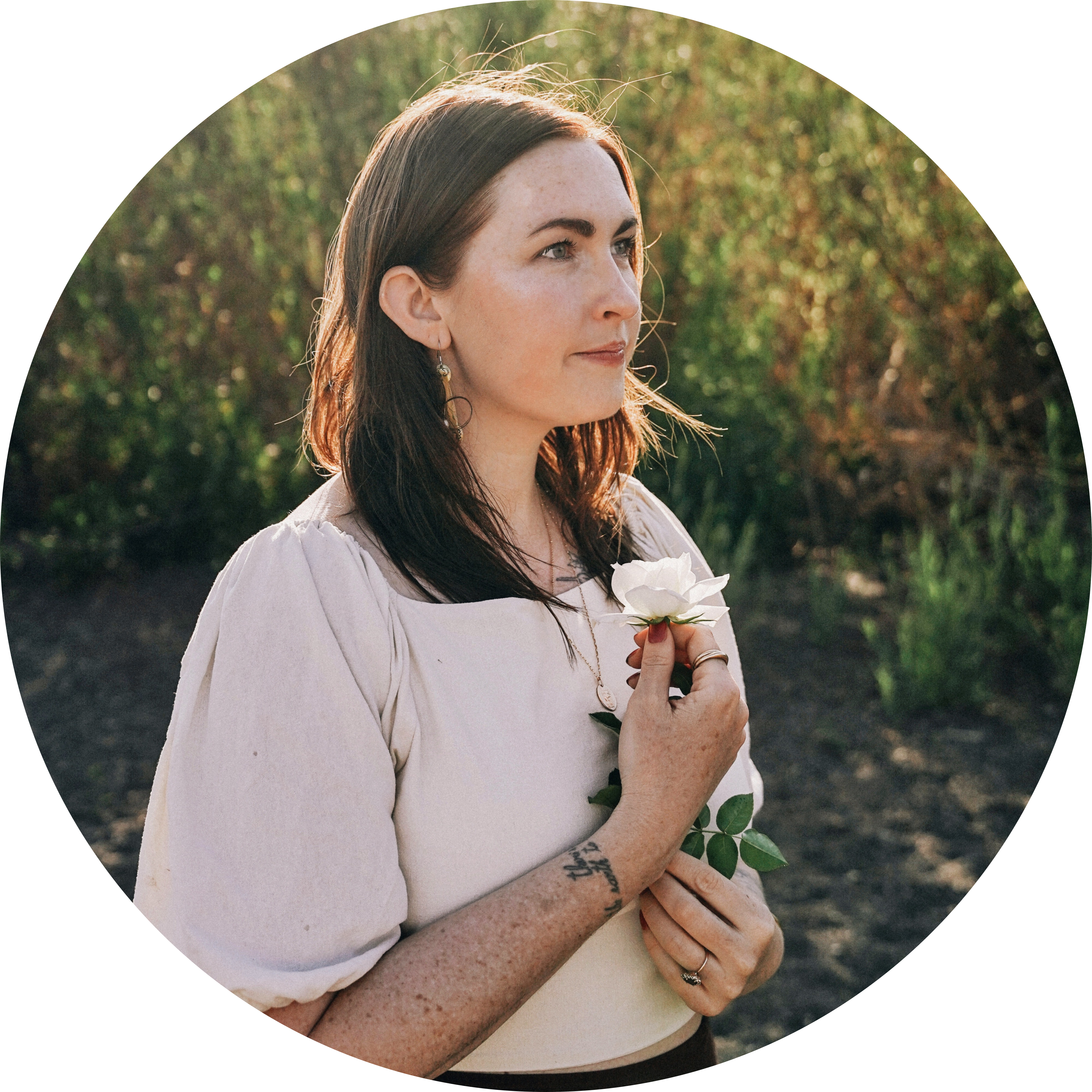 Meet Your Guide,
Ashley River Brant
Ashley River Brant is a multidimensional artist, author, Earth-Spirit medium, and teacher of feminine wisdom. Her creative work is a visual dedication to a path of liberation, pleasure, nurturance, and beauty. Through her art and teachings, her intention is to pave a path home to the sacred; our truth, the Earth, and connection to Spirit, assisting us all in returning to our abundantly creative nature, and remembering the innate wisdom, magic, and love that lives within ourselves, each other, and all around.